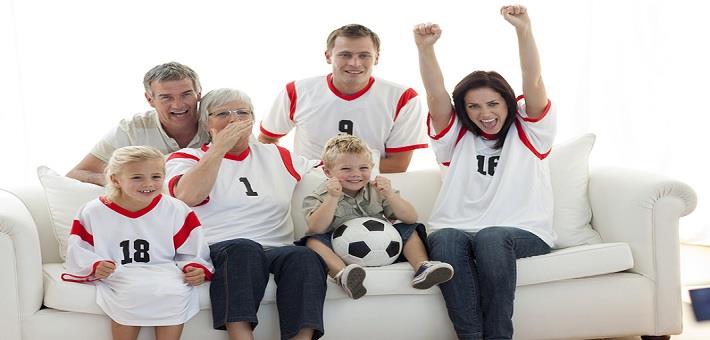 Parents' Media Use Affects Media Taste for Life
Keywords: education, interview, kids, media, parents, reading, survey, television, Western Europe, literacy, print,
Media have become an important leisure time activity. However, everyone has a different kind of media source and content they like. Some prefer watching films and series and others enjoy reading romantic novels. Moreover, media tastes also differ between families and social backgrounds. According to a study in Sociological Perspectives parents' media use during childhood can influence the development of specific media tastes later in life.  
Take aways
The example parents set by their own media use has a lasting effect on the media taste of their children.
Children imitate the examples their parents set by their own media use. This effect maintains throughout children's lives. 
Parent and children talking about media also influences the development of media preferences. 
The role of parents' educational background is crucial for the development of media taste.
Study information
The question?

How does parents' media use influence the development of specific media tastes as an adult?

Who?

2,695 participants born between 1955 and 1984 (ages 25-54). Men and women were evenly represented.

Where?

The Netherlands, national sampleplace content here

How?

This study used data from two waves (2003 and 2009) of the Family Survey of the Dutch Population (FSDP): a nationally representative sample of the Dutch population between the ages of 18 and 70. Primary respondents and their partners were questioned using face-to-face interviews and written questionnaires. The study included retrospective questions about their media experiences at home during their childhood, their parents' background and media use, and their own educational background and current media consumption. Respondents who reported having no television at home during their childhood were excluded from the study. Only participants who were not living with either of their parents and older than 25 years at the time of the interview were selected for the current study.
Facts and findings
The media preference of the respondents closely resembled that of their parents during their own childhood. For example, if parents liked to watch popular (e.g., films and series, game shows, sports and soap operas) television programs, their children also preferred these kinds of programs during their lives. 
The way of talking between parents and children about media also influenced the development of children's media tastes.
Specifically, parental reading guidance (i.e., reading to their children or discussing books at home) during childhood encouraged both reading intellectual (e.g., novels in a foreign language or science books) and popular (e.g., science fiction, romantic novels or detective) books. 
Parental instructive television guidance (i.e., discussing television programs) led to watching more intellectual (e.g., cultural or informative programs) television programs as an adult. 
Parents with a low educational background encouraged the preference for watching popular programs. This was the opposite for parents with a high educational background.