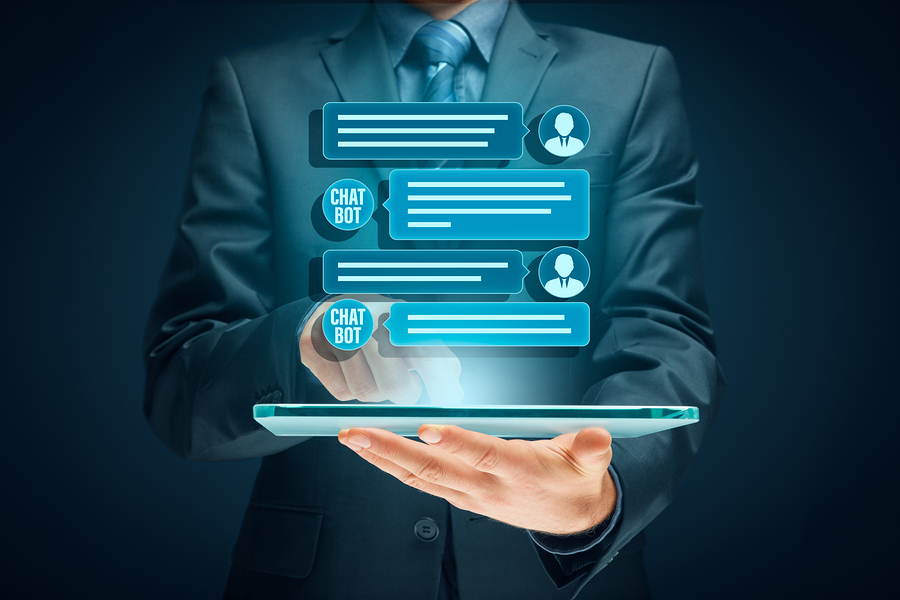 A chatbot as a social skills teacher?
Good social skills are essential in many jobs and not that easy to learn from books. Chatbots may be a good alternative to teach social skills to employees. But do employees want to be trained by a chatbot? Do they see the added value of it? At the International Conference on Human-Computer Interaction, De Bever, Formolo, Wang & Bosse presented a study on a chatbot that was designed to provide social skill training for security guards. Their study shows that chatbots are acceptable tools that can complement traditional teaching methods, such as books.
Take aways
Although studying with a chatbot doesn't directly result in higher grades for an exam, people see the added value of it and find using a chatbot more engaging than learning from books.
Chatbots are a promising tool to enhance learning experiences, as they have the potential to stimulate people to study for a longer time.
Study information
Who?

Study 1: 9 candidates for a job as security guard who used the chatbot system and 29 participants (31% female) who used the traditional method

Study 2: 9 candidates for a job as security guard and 20 professionals in the area (35% female)

Where?

The Netherlands

How?

Security guard candidates used a chatbot to study for their final exams. They could either type in their responses during a conversation with the chatbot (the text-only chatbot system) or also speak to the chatbot to give their input (the text and voice chatbot system). For example, participants were 'asked' by the chatbot what they would do if they encountered a woman during their security round that wanted to start arson. The researchers compared the social skills of the groups of participants that trained with a chatbot with the skills of participants that studied through books. At the end of the study, all participants who used the chatbot filled out a questionnaire about their experience with the chatbot.
Facts and findings
Participants who used a chatbot (both the text-only version and the text and voice version) to study for their final exam, got the same grade for this exam as participants who studied through books, the more traditional learning method. Also, between the participants who used the two versions of the chatbot, there were no differences in grade.
Almost all of the participants (95%) thought training with the chatbot was a useful addition to studying for the exam and was less boring than traditional studying.
Most participants were satisfied with the variety of learning situations they could practice with the chatbot, but some would like to have some more.