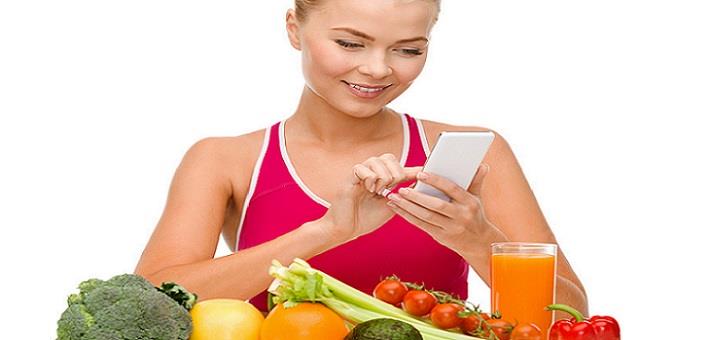 Mobile Apps as Obesity Prevention Tools - Features for Success
Keywords: experiment, food, fruit, health, mobile, teens, vegetables, ERC, North America, eating behavior, food intake, intervention, mobile phone,
Researchers of a study in the American Journal of Preventive Medicine investigated the effectiveness of a mobile app in changing teens' eating and activity behaviors. They found out that health apps can be successful in improving obesity-related behaviors when they include motivators, such as reminders, feedback, and rewards.
Take aways
Health apps can improve teens' fruit and vegetable intake and reduce their consumption of sugared beverages.
It is crucial that these apps contain the following motivators:

daily reminders
feedback
rewards

Daily reminders can increase the impact of the health app. However, app developers need to be careful with this feature because teens experience it as a burden.
Standalone health apps can be highly effective in addressing obesity-related behaviors.
Study information
The question?

Can mobile apps successfully change teens' eating and activity behaviors?

Who?

51 9- to 14-year old girls from low-income families (mean age: 11 years)

Where?

United States

How?

At the start of the study the girls were divided in two groups. In both groups they followed a 12-week health program via a mobile app that was specifically developed for this study. The health app targeted their fruit and vegetable intake (weeks 1–4), sugared beverages consumption (weeks 5–8), and TV time (weeks 9–12). The program included setting two goals each day and an accompanying plan for improving the behavior that was addressed that week.

In one group the health app included motivators to help the girls to achieve their goal. The girls received five daily reminders to self-monitor their progress toward their goals and feedback and reinforcement on goal attainment. When the girls responded to 80% of the daily reminders, they received a song as a reward.

In the other group the app did not include motivators (daily reminders, feedback, and rewards) to help the girls. The girls had to initiate goal setting and planning on their own. Both groups filled out a 24-hour food frequency diary and questions about their TV viewing and computer use before and after the program.
Facts and findings
In the group who received the health app including motivators, the girls consumed more fruits and vegetables and less sugared beverages after the program compared to those who received the health app without motivators (see Figure 1 and 2).
The mobile app did not have an impact on TV time.
Girls who responded to more daily reminders showed a greater reduction in sugared beverages consumption than those who responded to fewer daily reminders.
Forty-four girls (86%) completed the program.
Fun fact: The girls' favorite parts of the health app were receiving the songs (68%) and setting goals (36%). Their least favorite part was receiving the daily reminders (32%).