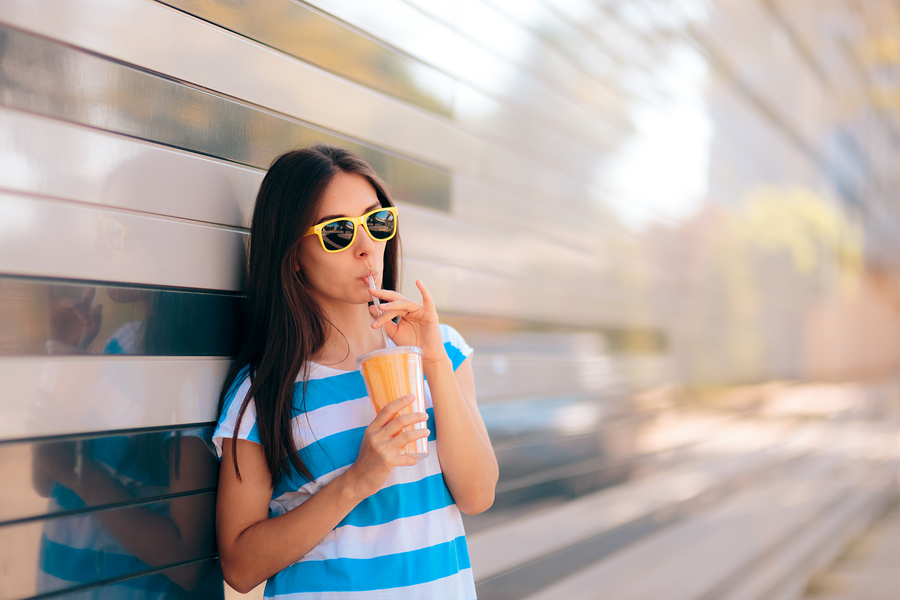 Influencers can sway children to drink unhealthy beverages
Many social media influencers consume drinks and foods in their vlogs—mainly of sorts that do not contribute to a healthy diet. Some of these vlogs are sponsored by the food industry. A study in Frontiers in Psychology investigates the impact of watching vlogs on children's snacking and drinking behavior. It turns out that children who watch vlogs often, are more likely to drink unhealthy beverages two years later.
Take aways
Watching vlogs by social media influencers can make children drink more unhealthy beverages.
For policy makers it is important to focus on regulating and restricting embedded food marketing in vlogs and empowering children do be more critical toward unhealthy influencer marketing.
One policy strategy is a sponsorship disclosure, but these are not always effective in making children more critical, says another study reported on Bitescience.
Study information
Who?

953 participants (mean age: 10, age range: 8-12, 53% female)

Where?

The Netherlands

How?

The researchers used two years of data (2016-2018) from the MyMovez project, which investigated the impact of the social environment on children and adolescents' eating behavior and physical activity. Three times during those years, the participants carried a MyMovez Wearable Lab with them for five days (a smartphone with a research app and an activity tracker). On the smartphone, participants filled out questions about how often they watched vlogs and their actual consumption of unhealthy beverages (e.g., sweetened fruit juice and soda) and snacks (e.g., cookies, chocolates and potato chips).

This study was part of the MyMovez project, which was funded by the European Research Council.
Facts and findings
Children who frequently watched vlogs did not drink unhealthy beverages in the subsequent year, but did drink more unhealthy beverages 2 years later.
Watching vlogs frequently did not impact children's consumption of unhealthy snacks.
According to the authors, an explanation for only observing an effect 2 years later is that these effects may take some time to evolve. For example, it may be that children need to develop a personal bond with the influencers before they start mimicking their drinking patterns.